Celebrating International Women's Month with the Women of #Chargemander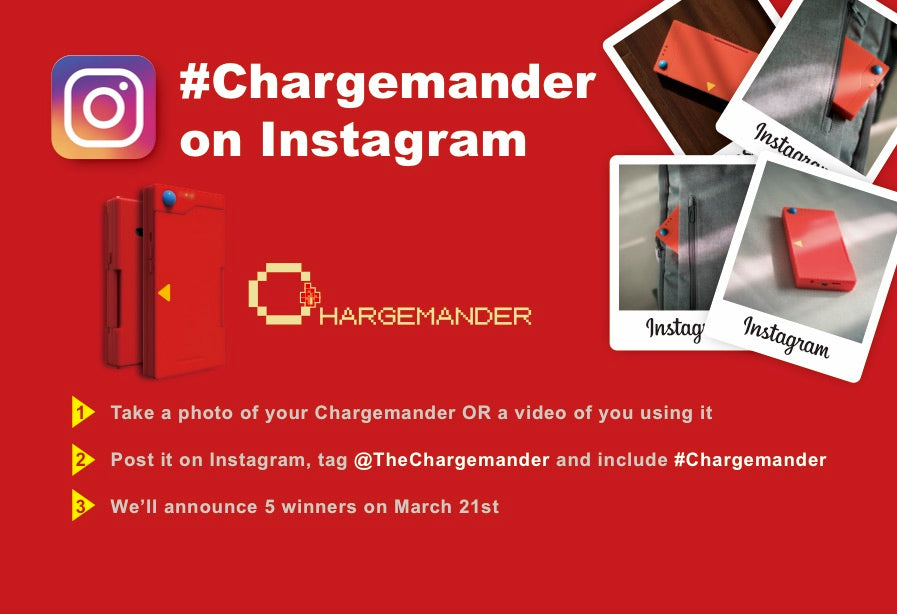 We are finally about to close the entries to our #Chargemander contest.
You can still enter to win 1 of 5 $100 gift cards (it's easy!)...
Simply post a picture in instragram @TheChargemander and #Chargemander. We'll announce 5 $100 Gift Card winners on March 21st :) 
In honor of #InternationalWomensMonth here are #chargemander #bestnine #pokemongo #women #IWD2018
At least one of these women is guaranteed to win $100 on March 21!! 
You can't enter if you don't have a #Chargemander. In a final effort to get as many #Chargemander entries as possible we are offering a special buy 1 #Chargemander get 1 #Chargemander for FREE!
Get your #Chargemaner use code 'PokePal' at checkout and get an additional Chargemander FREE!*
*please put 2 Chargemanders in your cart and then enter the code
**offer ends and winners selected March 21st at 11:59pm
❤️